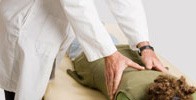 Your Glendale Chiropractor
Choosing the right Chiropractor is an important choice to make. Dr. Kam and his staff are trained on the latest chiropractic treatments & technologies...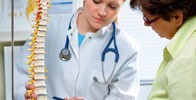 Safe & effective Chiropractic
Chiropractic care is a safe, effective and natural approach to managing pain and other health related issues. We invite you for a complimentary, no obligation consultation today.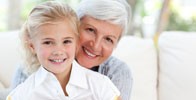 Live Better Today!
Enjoying a long and healthy life is important to everyone. Chiropractic care unlocks your body's true potential and natural healing process to ensure your life is a healthy life.
COVID-19 UPDATE
Dear Patients,
We hope you and your families are well and safe. Over the past few months we have all gone through a lot. Though things have changed, our commitment to your health has not.
For your safety and for the safety of our staff, we are following the CDC guidelines to ensure our patients that we are taking every precaution to make our office a safe environment.
As you come into our office you will see changes to protect our patients and staff.
- - When making an appointment, we will be asking if you have been sick lately, or have had any symptoms of the virus. We will ask the same questions when you walk in.
- - Once you sign in, one of our staff members will take your temperature to ensure you do not have a fever.
- - We have sanitizer that we will ask for you to use before going into the treatment rooms.
- - We will clean the treatment tables right in front of you for your ease of mind.
- - We have set appointments thirty minutes apart from each other to reduce the number of patients in the waiting room.
We look forward to seeing you all again. We are here to help get your health back on track as safely as we possibly can. Please do not hesitate to ask questions or want us to repeat our guidelines when coming into our office. We want our patients to come back knowing they are safe.
To make an appointment call us at (818)500-9440.
Thank you for trusting us with your health.
Sincerely,
Dr. Kam and Team
Glendale Chiropractor
Are you suffering neuromusculoskeletal problems? Symptoms such as pain in your neck, upper back, lower back pain, headaches, and abnormal sensation in your arms and legs could be from irritation or inflammation of nerves. Misalignment or subluxations of joints in your spine, arms or legs could be the cause.
You need a caring, experienced Chiropractor as part of your health care team. Dr. Kam has over 32 years of experience. He provides excellent, effective patient care through education, treatment and exercise. Dr. Kam is Advanced Proficiency Rated in Activator Methods. He also utilizes Cox Flexion Distraction and manual methods of treatment. Children and seniors can benefit from gentle chiropractic too.
Don't delay or allow your conditions to get worse! Try natural, chiropractic care today. Call us now at
(818) 500-9440 to schedule an appointment.


Yours in health,
Dr. Frank Kam, D.C.
Chiropractor